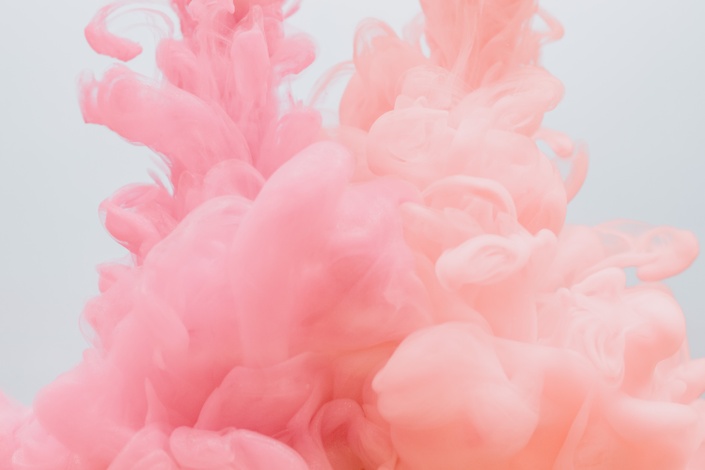 Pelvic Pain to Relief & Powerful Pleasure Online Course
5 Pillars of Proven Techniques for Vulva Owners and those that Love them
Enroll in Course
Your Online Program
For Chronic Pelvic Pain Relief
Liberate Your Sensuality. Deepen Your Intimacy. Ignite Your Passion.
In this game-changing 12-week course, you will discover sustainable strategies for relieving pain, all while gaining tools to deepen intimacy, boost your confidence, and ignite your sense of passion.
Are You Ready to Heal From Pain… So You Can Finally Have a More Rewarding Sex Life?
Do you experience pelvic or vulvar pain during sex? Does this cause you to feel lonely or stressed in intimate relationships? Are you unsure where to turn, or who to talk to about these experiences?
Have you experienced pelvic or vulvar pain for at least six months, and feel unsure where to turn next?
Do you feel lonely or isolated - even when your partner is in bed with you? Feel like you're constantly pretending to have a good relationship and sex life?
Do you feel a general lack of energy for sexual connection? Does this lack of energy, passion, and drive extend to other areas of your life?
Have you experienced trauma in the past, and feel unsure how to manage stress, heal sustainably, and move beyond those experiences?
Have you been through therapy, attended classes, or read books - but still find it hard to implement this knowledge into your real, everyday experiences?
Are you worried about the future of your relationship or sex life, and wish you knew how to manage your pain and experience intimacy that's actually enjoyable?
Your search ends here. Through this engaging, friendly course, you will embark on a path to healing pain and revitalizing passion - both in and out of the bedroom.
You will discover a healthier sense of self, experience greater confidence in your body, and gain the skills to have deep, loving relationships. At last, you get to experience the joy of connection, so you can feel more fulfilled. Everyday.
Why Should I Sign Up for This Course?
Did you know that feeling energized, connected, and passionate - both in and out of the bedroom - isn't just a fantasy… it's something you truly deserve.
It can be lonely, frightening, and isolating to experience pelvic or vulvar pain. And a lack of sexual energy, passion, or arousal can contribute to feeling disconnected, depressed, and hopeless. It can impact - not only your intimate relationships - but your work, friendships, and day-to-day happiness.
The good news?
You have the power - today - to heal from trauma, overcome roadblocks, and take real steps towards a pain-free, satisfying sex life. Through this action-packed course, you get a dedicated expert who believes in your success, a community of participants taking this journey right alongside you, and proven strategies that will get you real results.
You are not alone. And there is real hope for your future. By embarking on this journey, you will experience a whole new world of enjoyment, pleasure, and confidence… and that's exactly what you deserve.
So, Just How Does it Work?
Using science-based practices, actionable strategies, and easy, step-by-step exercises, the 5 Pillars of Pelvic Pain Relief System will help you relieve pain, increase sexual satisfaction, and connect better with yourself and your partner(s). Through this five-step program, you will...
1. Connect
With your body
And learn how to cope better with life's stressors so you can feel comfortable in your skin
2. Unlock
The Secrets
That help with pain and stress management, so you can be in control of your emotions
3. Understand
Vulvar and Pelvic Pain
So you can move forward with confidence, and be your own advocate
4. Enhance
Sexual and Sensual Intelligence
Develop a sexual identity that's based in pleasure and confidence instead of fear or shame
5. Navigate
External Influences on Pain and Wellness
Identify factors that have influenced your pain, so you can let go of what doesn't work, and keep what feels good
Just What Do I Get From This Course?
Totally accessible and down-to-earth, this course gives you the tools you need to unlock your own sense of sensual wellbeing. By signing up for this course, you get:
Weekly Videos: You get 1-2 engaging, knowledge-packed videos each week; overflowing with powerful, proven tools and strategies
Live Group Calls: Calls with Kayna where you can ask questions, hear ideas, and get personalized feedback
Downloadable Worksheets: Hands-on exercises that give you easy-to-follow steps for decreasing pain and increasing satisfaction
Secret, Members-Only Facebook Page: Where you can interact with others, make connections, and be heard
Guest Speakers: You'll benefit from visiting gynecologists, acupuncturists, physical therapists, and other specialists in this area who share their expertise and advice
Lifetime Access: Experience the course right away, save it for later, or come back to it as many times as you need
Special, First-Time Rates: For the launch of this course, participants get special, one-time only pricing
Share Content: You get the power to share this content with your partner if you choose, so he or she can benefit from this same knowledge
An Advocate At Your Side: Finally, you benefit from a highly-skilled expert who listens to your thoughts, believes in your potential, and guides you toward success
Course Curriculum
Welcome!
Available in days
days after you enroll
Week 1 - Orientation to Course
Available in days
days after you enroll
Week 2 - Mind/Body & the Nervous System
Available in days
days after you enroll
Feel Like You've Already Tried Everything?
Maybe you've tried gathering knowledge from self-help books or webinars, church, therapy, or even group classes.
While those resources can be helpful, it can hard to know what information is accurate, and almost impossible to integrate strategies into your life without real, ongoing support and guidance.
Here, you'll get accurate, proven information; and real strategies that have transformed the experiences of thousands of women. And, you get hands-on, step-by-step tools to work towards your personal satisfaction. All this, paired with the ongoing support necessary to overcome challenges, clarify questions, and make the absolute most out of all material learned.
So, Exactly What Can I Expect?
You can anticipate a rewarding and engaging experience, with truly game-changing results. You benefit from:
Significantly Decreased Pain: Sustainable techniques that will help you make measurable progress towards a pain-free sex life
Reduced Stress and Anxiety: So you can experience more joy in your personal life and in your relationships
A Healthier Relationship to Sexuality: This way, you can feel more confident in your body and with your partner
Boost Your Self-Esteem: And finally unlock an unwavering feeling of confidence in yourself and your sensuality
Game-Changing Communication Skills: That will help you make deeper connections, and experience more rewarding intimate relationships
Greater Self Knowledge: So you truly understand your own sexual preferences and desires
Feel More Passion and Purpose: that reignites your sensuality, your drive, and extends to every area of your life
Enroll in the course today to get started on the journey that will change the course of your life and have you feeling more fulfilled and confident.
Your Instructor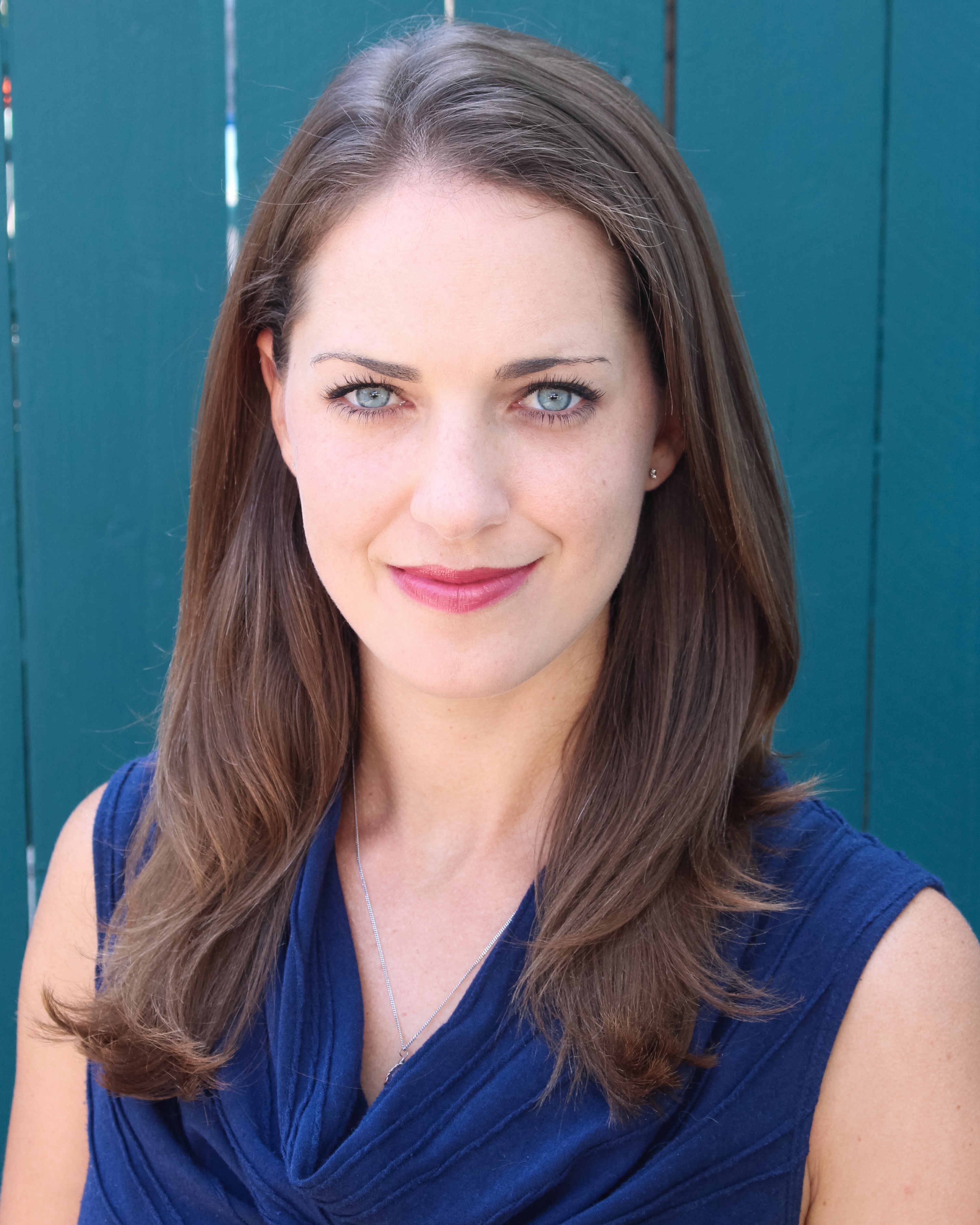 CEO and Founder of Intuitive Sensuality, Kayna Cassard knows personally what it's like to be on the emotional roller coaster of dealing with pain, sexual dissatisfaction, loss of arousal, crumbling relationships, and lack of confidence.
Kayna has spent the past 13 years conducting personal and professional research to find proven techniques for chronic pelvic pain relief. As a Licensed Marriage and Family Therapist, Sex Therapist, and Certified Trauma Therapist, she has spent over a decade training in the field of psychology and sexuality, helping thousands of people gain deeper connections and overcome sexual struggles. She expertly assists clients in finding hope, relief, and significant, long-term change.
When you choose to invest in the work here, you will find your self-esteem, intimate relationships, work-life balance, and feeling of passion and purpose significantly improve.
A Personal Note for You...
"Having experienced chronic pelvic pain myself, I know what it's like to be passed from doctor to doctor, and told that my pain was 'all in my head.' I know what it's like to feel lonely, isolated, and hopeless.
These experiences led me on a life-changing search for information. Over more than a decade, I've conducted research on treating chronic pelvic pain; and used proven techniques to assist clients in increasing their sexual and sensual intelligence.
This course is the result of these years of study and practice. It is built from personal experience, professional research, and strategies my private clients have found effective. In this course, you will benefit from science-based information that helps you understand why pain occurs, develop the skills to manage it, and discover ways to reconnect with your body - both safely and powerfully."
-- Kayna Cassard
Find Out What Real People Are Saying About This Material...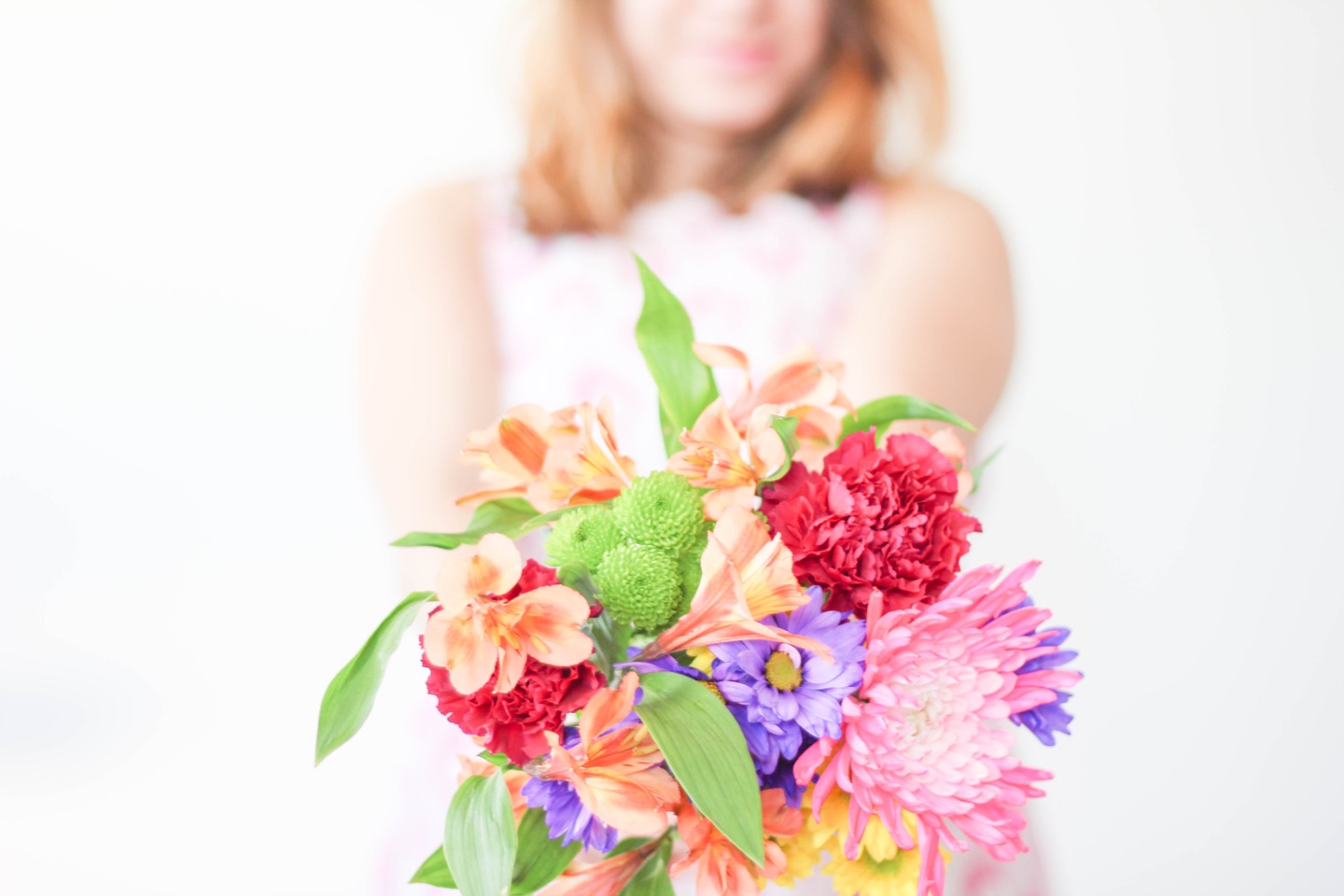 "My relationship with sex is so much healthier than when I started with Kayna, and I have been able to work on other aspects of my mental health with her such as anxiety, stress, and relationships. I have gained so many resources and tools for healthy processing in every aspect of my life. My mental health has never been better, and I have never been happier!"
-- A.L.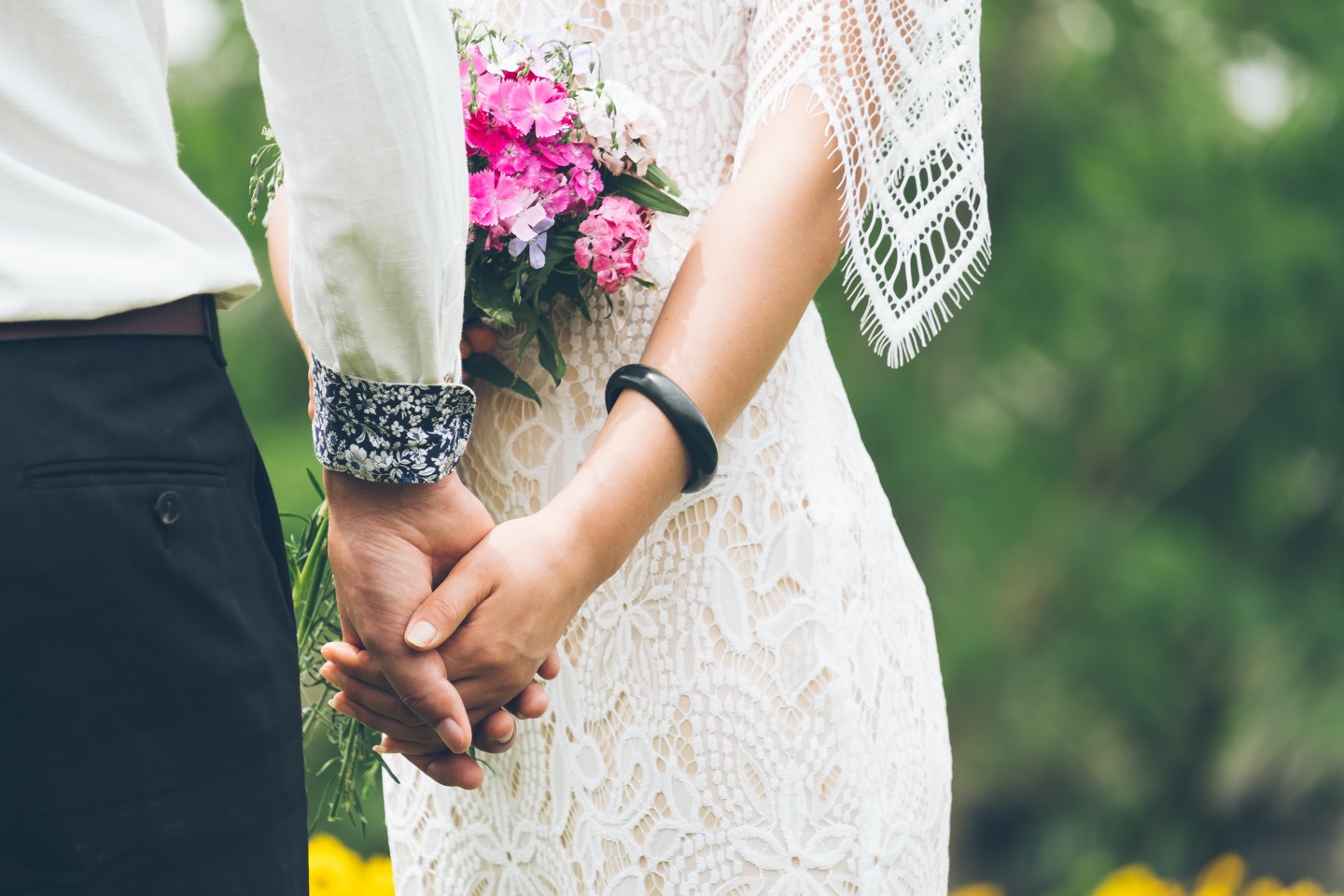 "Kayna has been helpful in ways I couldn't have predicted or known I needed. As a result, the impact of our sessions and the changes I have made have reached beyond sex into many other areas of my life. Kayna has been a constant source of motivation and encouragement through this process and never fails to celebrate even the smallest victories along the way."
-- C.S
100% Satisfaction Money-Back Guarantee

That's right. If you change your mind within the first 10 days of enrolling, you get a 100% money-back guarantee. And if - after you've fully completed the course - you feel dissatisfied in any way, you get a full refund and your money back. That's a promise from me to you.
Frequently Asked Questions
When does the course start and finish?
The course starts Monday, January 14th, and you can finish it in the suggested 12 weeks, or you can take longer to complete. It is a completely self-paced online course. You decide when you start and when you finish.
How long do I have access to the course?
How does a lifetime sound? After enrolling, you have unlimited access to this course for as long as you like - and you can access it from any and all devices you choose.
What if I am unhappy with the course?
We would never want you to be unhappy! If you change your mind after 10 days, I will give you your money back. And, if you complete the full course, and still feel unsatisfied - you get a full refund.
How much time a week will this take?
That's your decision, and depends on how much time you choose to invest. On average, you can expect to take about 90 minutes each week. Each week's videos are no longer than 40 minutes in total, and there are journal prompts and exercises too. Of course, the more you put into your growth and journey, the more you get out of it. However, this isn't necessarily about time commitment, but rather about shifting your mindset and the way you engage in the world. When clients have taken extra time to journal nightly (even for just five minutes), engage in exercises more deeply, and practice mindfulness, their pain decreases significantly and more quickly.
I'm already in therapy. Why would I sign up for an online course?
Learning in this supporting group setting will give you an unparalleled advantage. You will get to revisit material you already know, gain new perspectives from the group, and deepen your understanding of strategies we have touched on in your private sessions.
What's the benefit of signing up now? Maybe I should just wait and sign up later?
Because it's the first launch, the course is discounted significantly. Prices will go up for the next enrollment phase.
Now Is Your Time to Experience Real Relief
Pelvic and vulvar pain can be frightening, frustrating, and overwhelming. And that's where this course comes in.
Finally, you have an expert in your corner, and a community of others embarking on this journey alongside you. Now, you can heal from pain and trauma, re-ignite your passion, and experience a whole new level of satisfaction - both in your intimate relationships, and in your life.